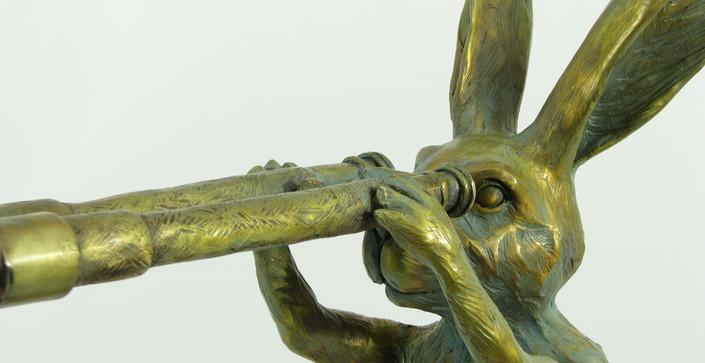 Hosterman Sculpture
& Wearable Art Jewelry
Welcome to our site! Hosterman Arts, founded in Loveland Colorado by Carey Hosterman, is an art metal studio producing both sculptural and wearable art.
Early in life and quite by chance, Carey found he had a talent and enjoyment for metal working which he began to develop by attending art and metal classes and designing and creating his own jewelry and sculpture. His first competition was a jewelry entry at a junior level and for which he was awarded the Cherry Creek Scholastics award for his design. This led Carey to design and create an entire jewelry collection and to continue his education in many artistic areas, both in and outside of a school environment.
He learned and focused on the technical side of metal working, wax casting and metal assembly and chasing and finishing, as well as studying artistically under professional artists. During much of this time, he worked also in a bronze foundry where he polished and perfected his technical skills and grew as a sculptor while learning the business side of the foundry so that he could take himself where he wanted to be which is where he is today. He opened Rocky Mountain Bronze Shop in 1994, Loveland's longest running bronze finishing shop.