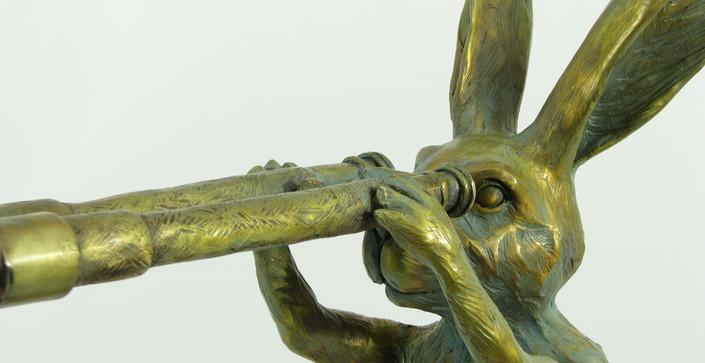 Fundraising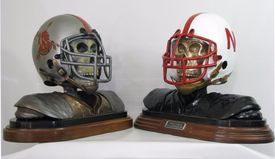 "Black Shirts" and "Our Lady of Peace" were both installed for organizations without huge bankrolls of their own to purchase art. Supporters of those organizations were able to garner enough support to make these installations a reality.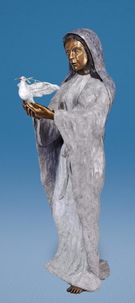 In the case of "Our Lady of Peace", the concept for a piece of fine jewelry came right from the sculpture itself. The dove in the sculpture bears the symbolic olive branch, and while working on the assembly of the bronze Carey realized the application of the olive branch to wearable art, a custom piece of jewelry to be presented to donors to the art fund.
Carey donated one of his bronze sculptures "eligibility" to the 18th annual Loveland Sculpture Invitational Show and Sale for fundraising and will be donating a bronze "King of Pier 39" to the 20th annual show in 2011. He is currently considering the possibility of designing a fundraising piece for a Nebraska group interested in building a racetrack.
As this demonstrated, the concept of small and wearable sculpture can be applied in many situations where funding for a large scale project is not readily available. Rather than a plaque or a certificate, a more identifiable presentation in any number of metals as an incentive to and commemorative for the donors may give the project the extra momentum it needs to reach funding goals and become a reality. Sculptural fundraising using sculptural jewelry and maquette sized bronze sculpture or smaller as need be as affordable art could be the solution for your commission.
Hosterman Arts is available for consulting on commissioned sculptures and the possibilities for sculptural fundraising. Click here to contact us for more information. We'd love to discuss possibilities with you!